Wednesday, 17 February 2021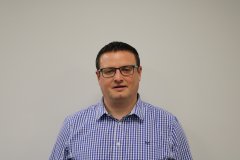 Smart Garden are delighted to announce the promotion of James Parr to their Board as National Accounts Director.
James, 41, came to Smart in November 2013, soon after Paris Natar acquired the business. "I knew where this was going" said James, "so was over the moon when invited to join the team. As a former garden centre retailer myself, I relished the challenge of helping to build a vibrant garden centre business for Smart. The rest is history".
Jonathan Stobart, MD, commented: "James is universally liked and respected by customers and colleagues alike. He has consistently shown commercial insight, strategic thinking, energy, perseverance and, above all else, a fantastic sense of humour! This promotion forms part of our Company's strategy to develop the next generation of Smart's leaders.".