Tuesday, 15 September 2020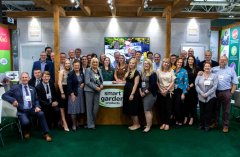 Inevitably Covid-19 has taken its toll on all exhibitions this year. We would normally have just finished Gafa in Germany and now be at Glee at this time of year but understandably everything has been cancelled. It's unlikely the Christmas Show will take place in Harrogate in January so we are developing virtual showrooms to plug the gap.
We hope to still be able to welcome customers to our showrooms but if we've learnt anything from these last few months, it's that nothing is predictable and you need to be able to quickly adjust business focus to deal with what's in front of you stay ahead as best one can.